Let's the red grapes harvest begin !
After a rainy white grapes harvest, the sun is back for the red berries.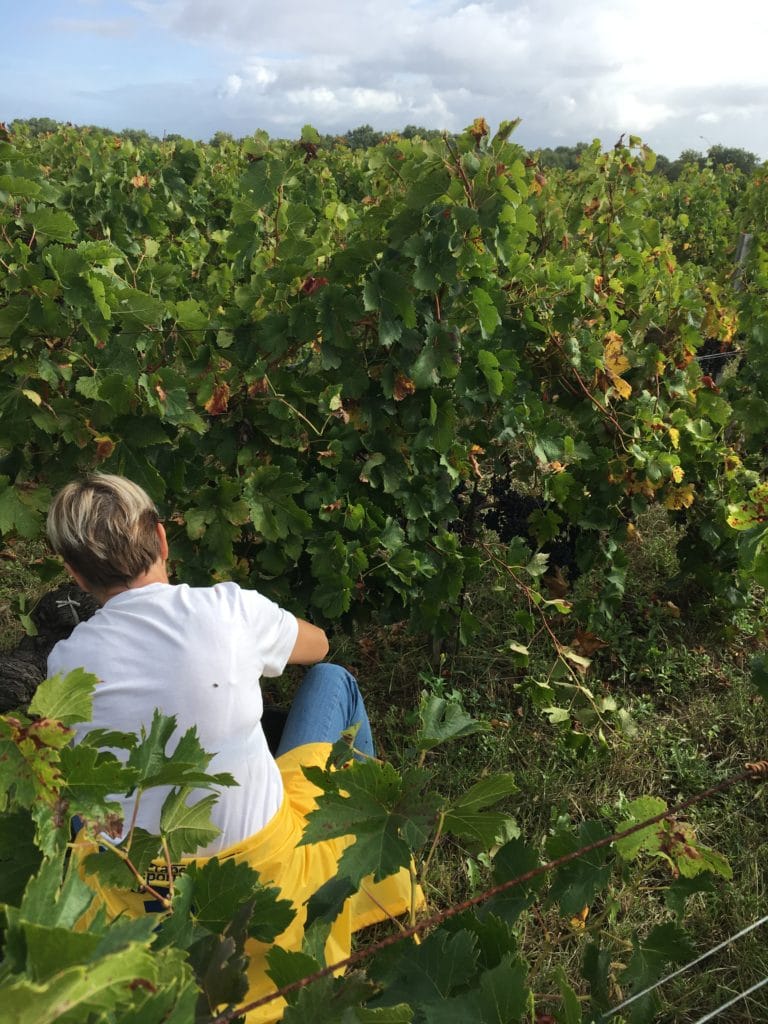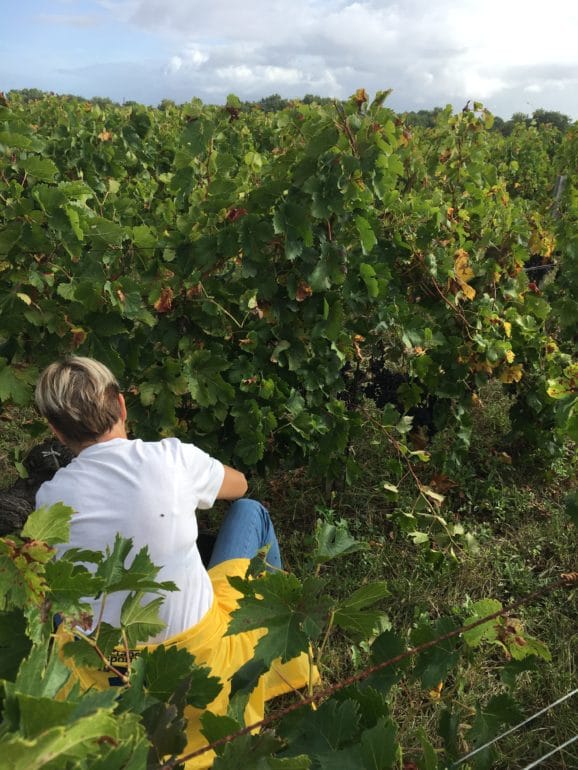 This is followed by long work in the winery where we let our grapes macerate for several weeks to extract all the color, aromas, tannins and all that will make our wine a unique product on its kind.
During this time, the alcoholic fermentations are done in the respect of the Bordeaux traditions and the know-how of our family.
The next step will be the pressing of the berries in a few days in order to recover the "press wine" which will give all our structure to our aging wine.
To be continue …
It is on the 9 hectares of red vines that our family and friends are working to pick up the first bunches of Merlot!
This is followed by Cabernets Francs which reach maturity later. Indeed, these two grape varieties with different aromatic profiles are complementary for Château Vieux Mougnac: one brings roundness and suppleness while the other brings structure and tannins.