1870
In the middle of the XIXème century, Felix and Elisabeth Milhard are the first generation who have settled in the Grand Saint-Emilionnais area, in Petit-Palais-et-Cornemps.
At the time, they were farmers in the village and cultivated different things like cereals and bovines.
In 1870, this couple decide to buy some extra lands and start the plantation of vines.
At the same time, they turn their barn into a cellar and start the production of the first Merlot wine.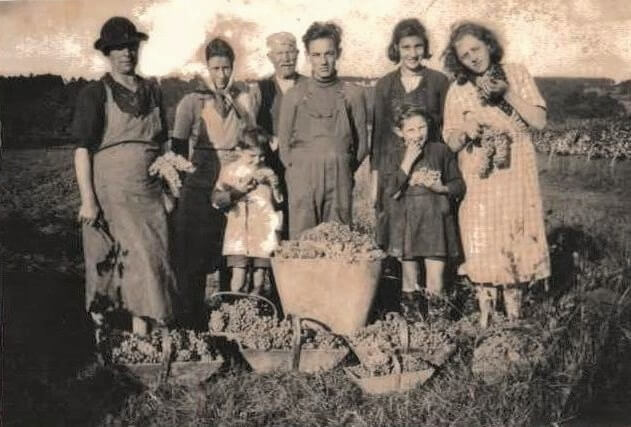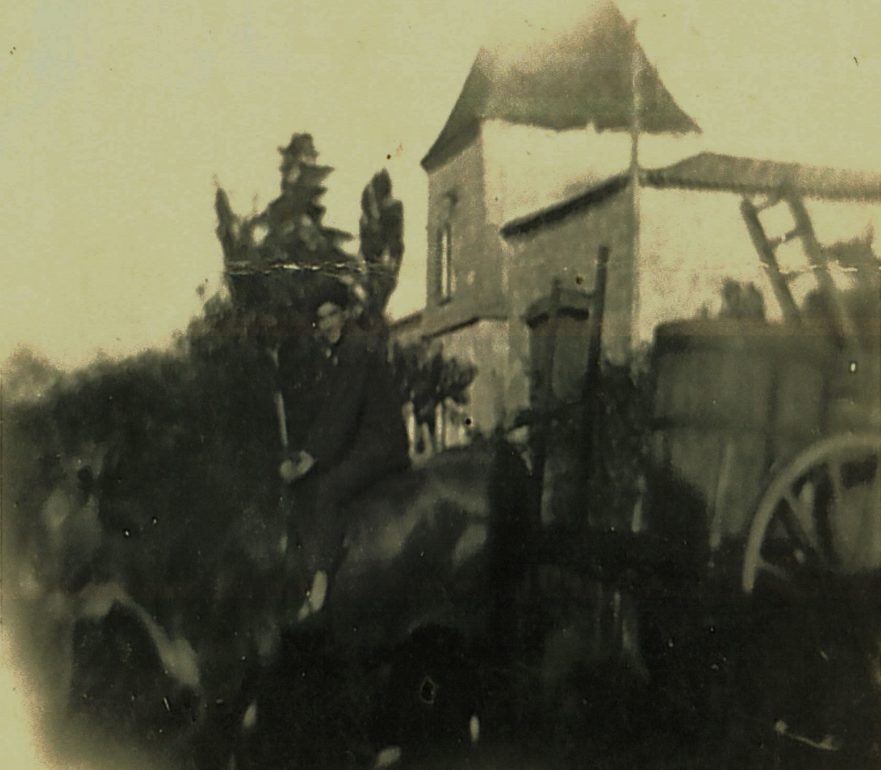 1940
Maxime and Marcelle Milhard are the 2nd generation of winegrower. Just like their parents, they work in the estate, produce and sell their red wine.
When the War broke out, Maxime Milhard is held prisoner and stay in Germany until 1945.
During his 5 years of detention, he works in a farm and learn how to cultivate the white grape varieties.
At the same time, in France, his wife Marcelle is taking care of the estate by her own.
When Maxime comes back, they decide to take advantage of those difficult years and plant the first Sémillon vine stock in the property. This traditional grape variety in Bordeaux is still used today in Château Vieux Mougnac.
1960
Yves and Maria Milhard, the 3rd generation, refused the industrialization and preserve their famaily know-how. Avant-gardist and passionated, they decide to start a 100% artisanal work committed in a environmentally friendly agriculture.
Yves, who loves nature, takes care of the vines and produce the wines with a lot of passion and devotion. Maria, from her side, start the selling of the wines in bottles at the property and in the small markets in Dordogne.
Their work and know-how bear fruits, so they bought the hunting lodge which overlook the vineyard.
They didn't know that their work will be named a few decades later : Organic and Biodynamic winegrowing !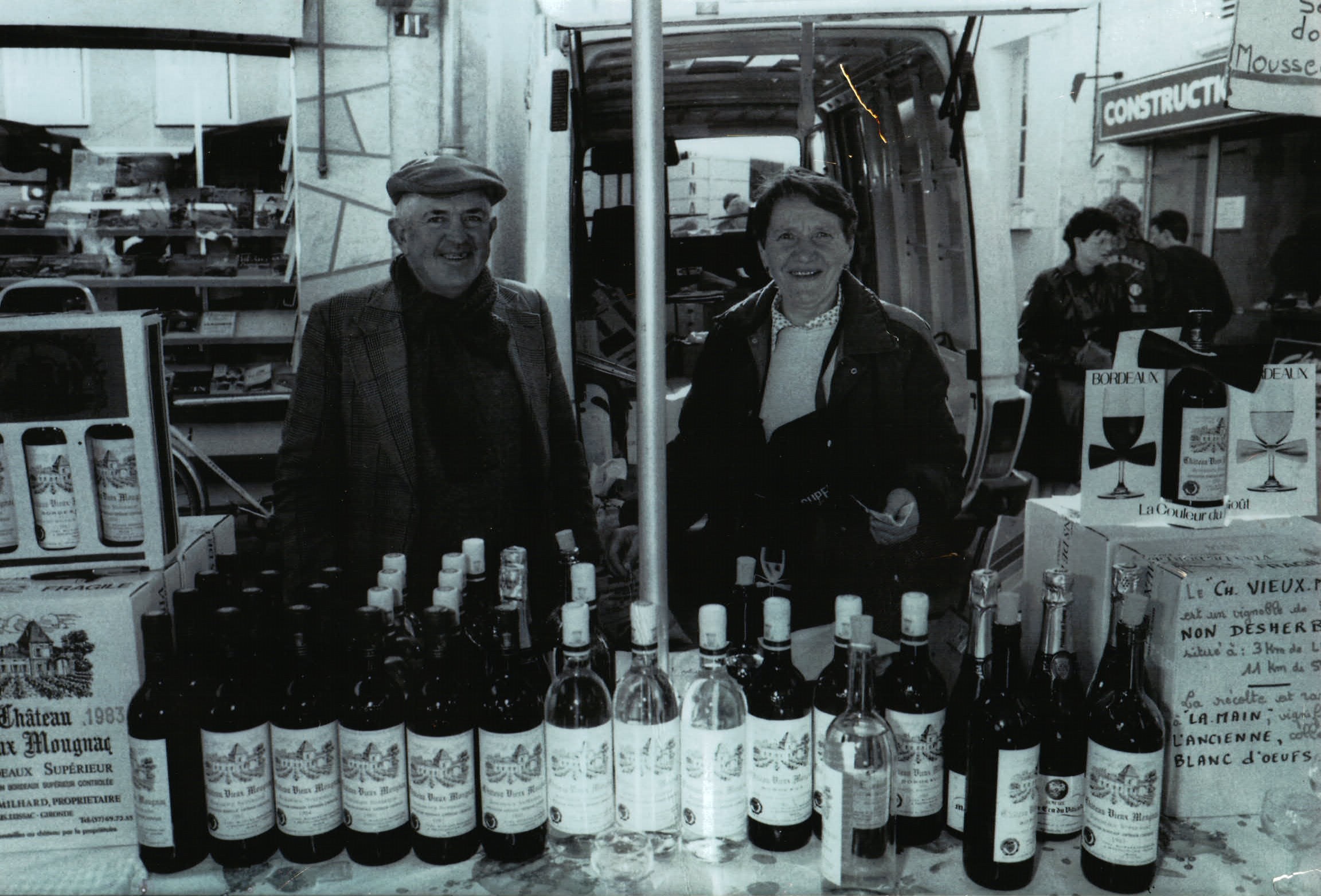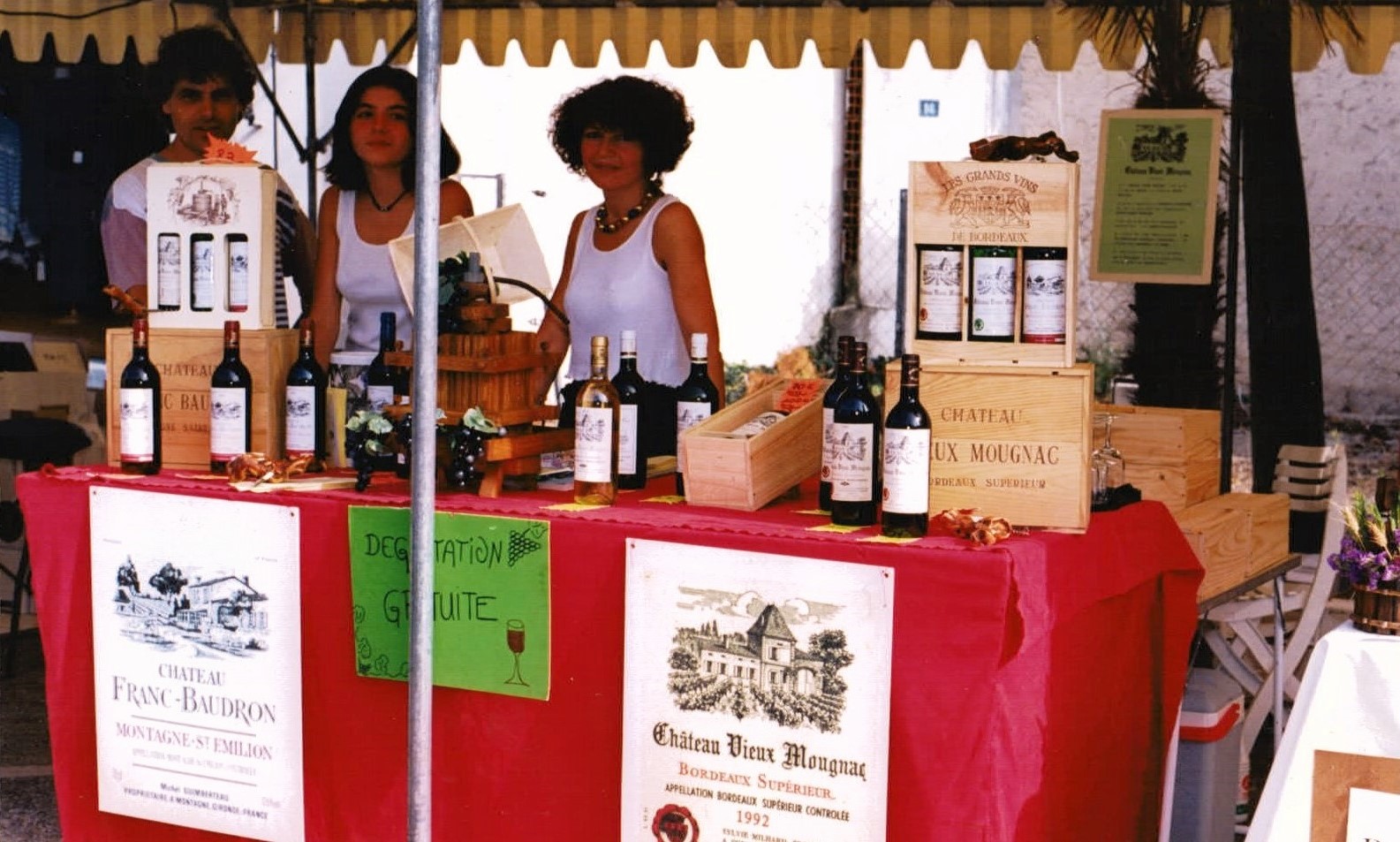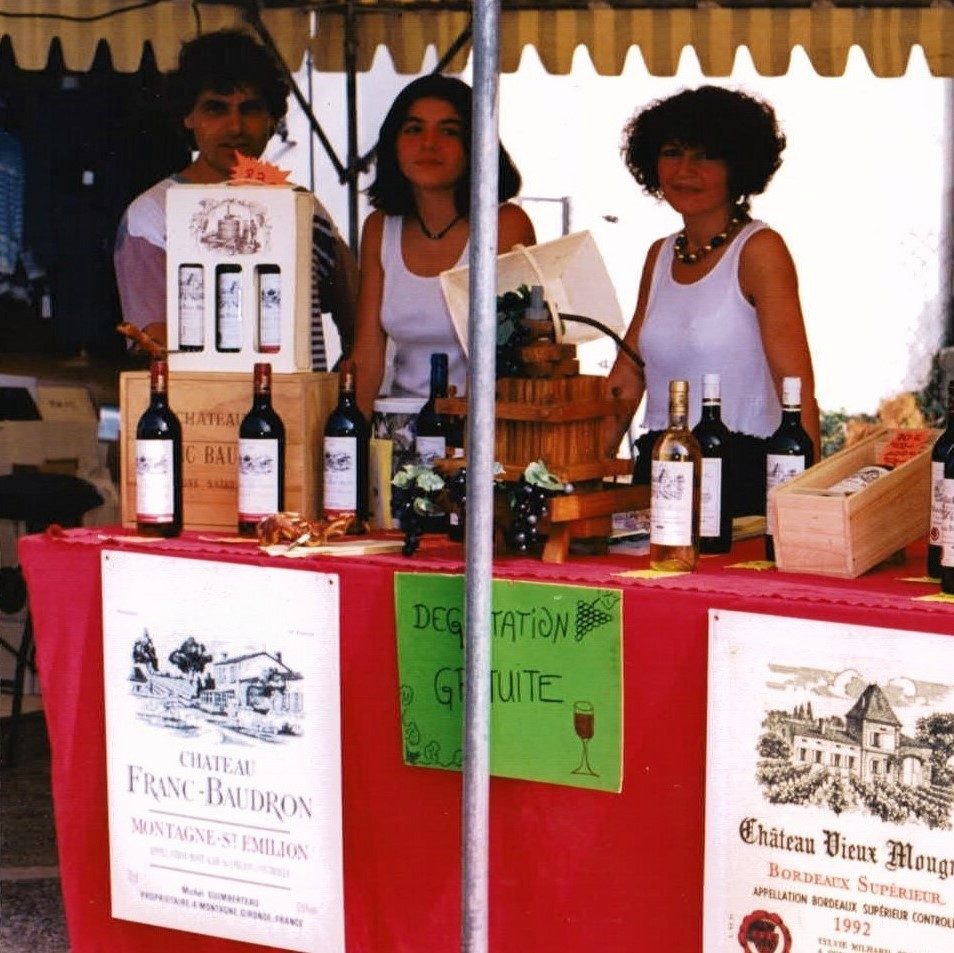 1991
Sylvie Milhard, the 4th generation worked first as an accountant in the Libourne area before taking over the property of her parents.
Born in the period of the intensive farming, she realizes that Château Vieux Mougnac is one of the few estates in the region to work in a different way, outside the globalization. In order to keep this know-how and philosophy, Sylvie becomes winegrower in 1991.
For her, this estate is more than a vineyard, it is an heritage that she must preserve and pass down to the next generations.
2010
Michel Bessard, retired teacher and husband of Sylvie Milhard, join the property in 2010. Surrounded by their child and grandchild, the 5th and 6th generations, they start the creation of new projects.
The property obtains the Organic Farming certification in 2012, furthermore the family build a new tasting room to welcome the clients.
In 2016, Laetitia the 5th generation, start her own oenotouristic company LO Wine and offers original workshops about wines in Château Vieux Mougnac.