After a summer of drought and many doubts,
the harvest has finally started at Château Vieux Mougnac.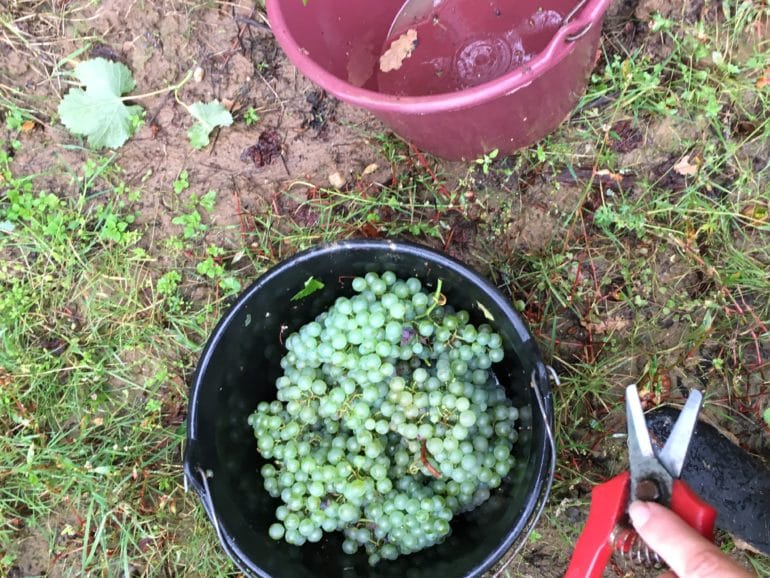 This is in pouring rain that the first blows of the scissors were given on Tuesday, September 24th!
Nothing to discourage our team and tarnish our joy at seeing the quality and quantity of the grapes !
The Sémillon are beautiful and are supplied with juice, the baskets fill up and the dumpsters too. What gives us a smile to our family who has just experienced 2 difficult years. After the frost in 2017, the mildew in 2018, the 2019 harvest looks promising, so without further words, let's go in the winery.
First step : the Pressing
The bunches are placed in the crusher where they will be slightly crushed before leaving for the press. They will be pressed and compressed there for several hours in order to extract as much juice as possible. This nectar is then sent to one of our tanks!
Second step : the Ranking
The juice then rests for 24 hours so that the "muds", that is to say the remains of skins, seeds and bunches, can fall to the bottom of the tank. We then come to remove them, it's settling! At the end, we get a slightly veiled juice ready to go into fermentation, the next step …